Today, the stunning actress Rahma Khan tied the knot at a private event to which only family members were invited. Well, her industry friend Maryam Noor, who was invited to her engagement, shared the lovely pictures and news. She also shared pictures of Rahma Khan with her fiance, as well as a picture of her ring. Look at the stunning photographs of Rahma and Maryam.
Rahma Khan Got Engaged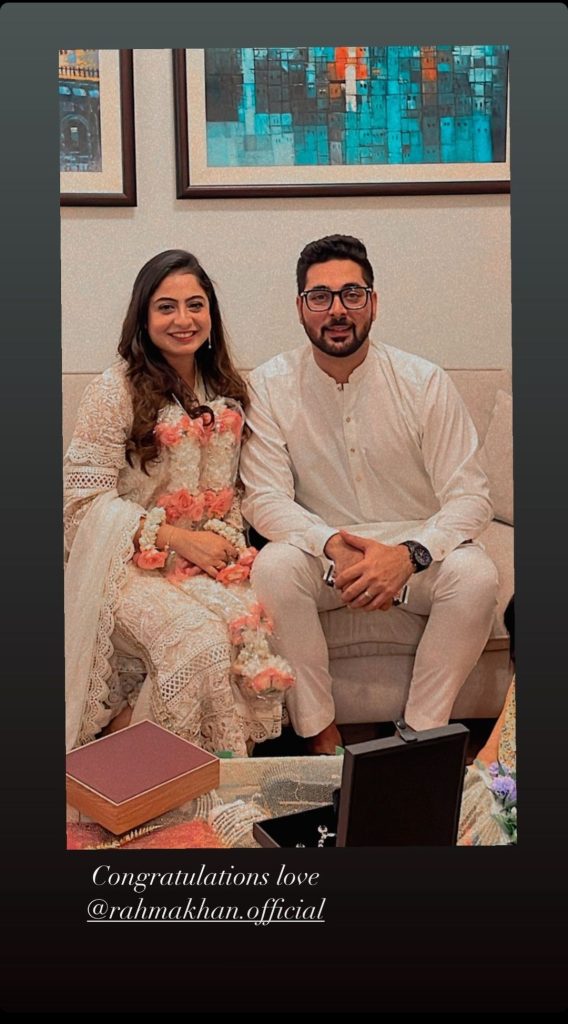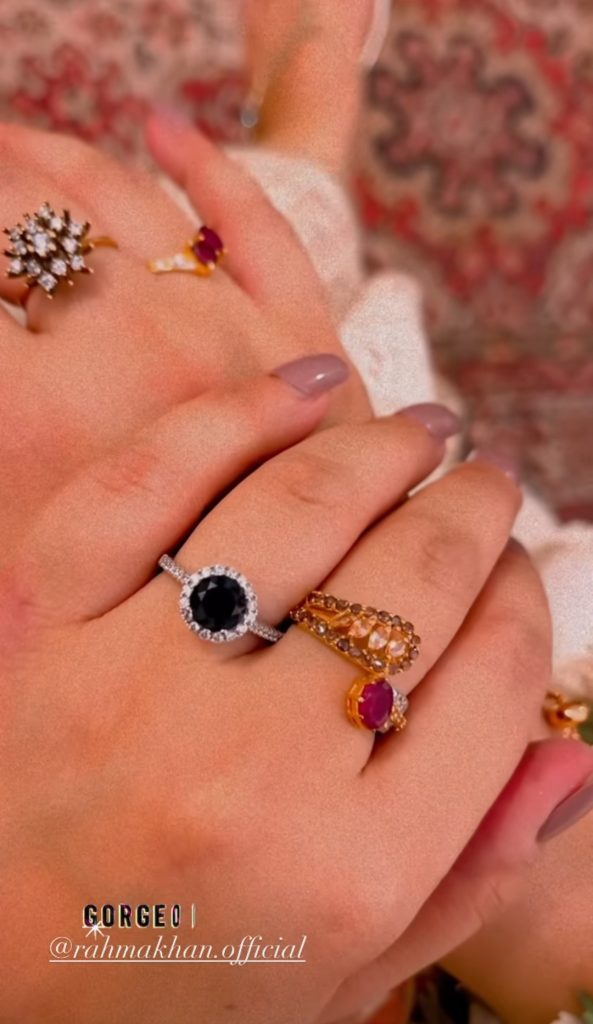 Rahma Khan is an attractive young Pakistani television actor who also runs her own business. She has acted in various hit Pakistani dramatizations. Mera Yaar Mila Day, Be Rukhi, Nikah, Wania, Chand Ki Pariyan, Dard Ka Rishta, Jatan, Soteli, and Tum Mere Paas Raho are among her notable dramas. Additionally, Rahma owns the clothing line By Rahma Khan.