Shehnaaz Gill, the popular Indian actress and TV personality, recently had Suniel Shetty as a guest on her show, and the duo had a great time together. The episode, which aired on a popular TV channel, was filled with fun and laughter as the two stars shared anecdotes and engaged in various activities.
Suniel Shetty, who is known for his action-packed roles in Bollywood, showcased his fun side on the show as he participated in several games and challenges with Shehnaaz. The two also engaged in a friendly banter and pulled each other's leg, much to the delight of the audience.
During the show, Suniel also shared his experiences of working in the film industry and spoke about his upcoming projects. Shehnaaz, on the other hand, shared her own journey in the entertainment industry and talked about her future plans.
Amazing episode so down to earth. #ShehnaazGill #DesiVibesWithShehnaazGill pic.twitter.com/iLZ1LNZR9N

— NCR Samachar (@ncrsamacharlive) March 25, 2023
The episode was widely appreciated by the audience and received positive reviews on social media. Many viewers praised the chemistry between Suniel and Shehnaaz and expressed their desire to see them work together in a movie All About Shehnaaz Gill and Her Fun Time with Suniel Shetty Show .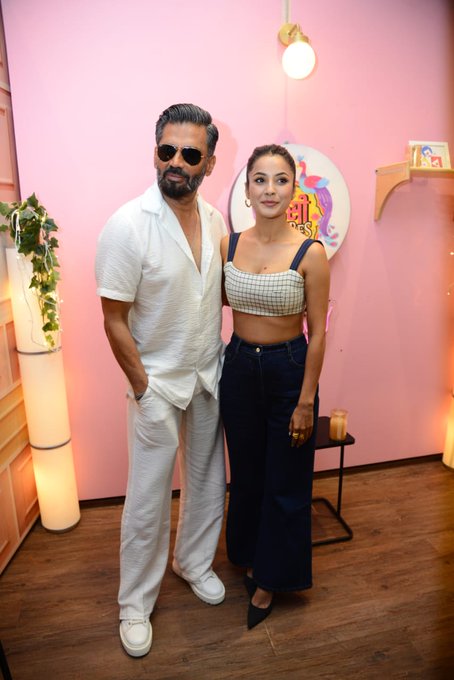 Overall, the episode was a great success and showcased the talent and versatility of both Suniel Shetty and Shehnaaz Gill. We can't wait to see what they have in store for their fans in the future