The Pakistan Cricket Board (PCB) gave Pakistan captain Babar Azam and wicketkeeper Shadab Khan special gifts for winning 100 T20I matches and 100 wickets, respectively.
Babar Azam, captain of the national cricket team, scored a century in T20 international matches yesterday.
The principal T20 match against New Zealand was Babar Azam's 100th worldwide match, Babar Azam is the third Pakistani to score 100 years in T20 matches.
Aside from this, Shadab Khan accomplished the distinction of taking 100 T20 global wickets in the series against Afghanistan over the most recent couple of days. He is the primary Pakistani bowler to accomplish this accomplishment.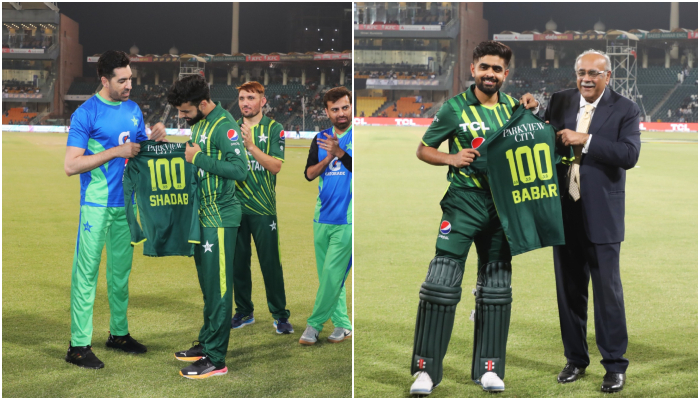 Skipper Babar Azam and Shadab Khan were gifted an exceptional shirt of the public group by the Pakistan Cricket Board in acknowledgment of their honor.