The scent of perfume not only gives a feeling of freshness but also increases the beauty and attractiveness of the personality.Applying perfume also increases a person's self-esteem and people are also influenced by a good smell.
Perfumes not only create freshness in nature and aroma in breath, but also increase self-confidence and attractiveness in mood. The scent of this perfume also has the alluring scent of deep black leather. In addition, it has added aromas of wood and certain spices.
Best Perfumes For Men in Pakistan
J. Junaid Jamshed

Dirham

Chanel

Musk Royale by Bonanza Satrangi

Cross My Heart by Scent n Stories

Creed Fragrances

WB by Hemani

Dunhill Desire

MELANGE FOR HIM by Sapphire

Gucci
 

1 J. Junaid Jamshed – A Fusion of Tradition and Modernity
Junaid Jamshed stands out as a company that skillfully combines conventional scents with a contemporary touch when it comes to Best Perfumes for Men in Pakistan. Junaid Jamshed has a long history of creating distinctive fragrances, and his line of products is still a preferred pick for men looking for a distinctive scent that reflects their ethnic heritage while embracing modern elegance.
J. – perfume names
janan platinum,  great summit, all-rounder,  beautiful by shaniera akram ,bless janan sport, janan gold, bella pour femme.
2  Dirham – A Timeless Classic
The traditional scent Dirham is still a favorite among Best Perfumes for Men in Pakistan. This fragrance is the perfect option for both formal occasions and everyday usage because it conveys sophistication and charm. It continues to be a mainstay in many people's scent collections thanks to its enduring appeal.
3  Chanel – The Epitome of Luxury
The 2023 men's fragrance line from Chanel plays up to its reputation as the pinnacle of luxury. Those who enjoy the finer things in life favor Chanel perfumes because they have a hint of luxury and sophistication.
Chanel – perfume names
Chanel N°5, Coco Mademoiselle, Sycomore, 1957, 1932, N°18, 31 Rue Cambon, Misia, Bois des Îles, Coromandel
4  Musk Royale by Bonanza Satrangi – An Enchanting Musk Sensation
Pakistani men in 2023 became in love with Bonanza Satrangi's Musk Royale scent. This fragrance offers a seductive combination of musky notes that together create a captivating and intriguing scent ideal for those special occasions.
Bonanza Satrangi – perfume names
Pretty, Charisma, Pure Romance, Dreams, Memories, Precious Pearl
5  Cross My Heart by Scent n Stories – A Tale of Passion
A scent called Cross My Heart by Scent & Stories delivers a passionate tale. It is a top option for guys wishing to make a lasting impression in 2023 because of its distinctive note combination that arouses thoughts of desire and romanticism.
Scent n Stories – perfume names
Farat, Qarar, Rabt, Catch 22, Bergamot Amber, Citrus Amber, Mint Green, Agarwood Marine,
6  Creed Fragrances – Timeless Elegance
It's well known that Creed Fragrances provide classic elegance in a bottle. Men who value the perfumery craft and seek a distinctive characteristic aroma are still in awe of their assortment in 2023.
Creed – perfume names
Creed Aventus, Creed Virgin Island Water, Aventus, Creed Green Irish Tweed, Millesime Imperial
7  WB by Hemani – A Blend of Wellness and Fragrance
WB by Hemani is a unique option in the Pakistani market for men's fragrances in 2023 since it mixes wellness and fragrance. This company caters to consumers who value both scent and wellbeing by offering fragrances made with natural ingredients.
Hemani – perfume names
sultan al mashrek., abak al layaly, sabouha, oudh fawwah, oudh al a-seela, badroul badour, day & night, habibati fatima
8  Dunhill Desire – For the Modern Gentleman
Even in 2023, the modern Pakistani guy still favors Dunhill Desire. Its modern and manly undertones achieve the ideal harmony between refinement and attractiveness, making it appropriate for a variety of settings.
Dunhill – perfume names
Dunhill Edition EDT (Alain Astori), Dunhill Desire EDT (Michel Almairac), Dunhill X Centric EDT (Maurice Roucel & Frank Voelkl), Dunhill Desire Blue EDT (Philippe Romano), Dunhill Icon EDP (Carlos Benaïm), Dunhill Icon Absolute EDP, Dunhill Century EDP (Carlos Benaïm)
9  MELANGE FOR HIM by Sapphire – A Fusion of Style and Substance
The scent MELANGE FOR HIM by Sapphire combines style and substance. It appeals to guys who value a perfume that goes well with their sense of style, making it a must-have item Best Perfumes for Men in Pakistan.
Sapphire- perfume names
explorer, horizon, victor, infinite, melange nuit for him, vii, monsieur, monarch
10  Gucci – The Iconic Italian Elegance
For men looking for luxury and flair in their colognes in 2023, Gucci, recognized for its distinctive Italian grace, remains a top option. Gucci's fragrances are an expression of the company's dedication to elegance and quality.
In conclusion, a variety of alternatives are available to suit different tastes and lifestyles in the Pakistani market Best Perfumes for Men in Pakistan. Every man's taste and style can be satisfied with a fragrance, which ranges from classic scents with a contemporary twist to renowned luxury names.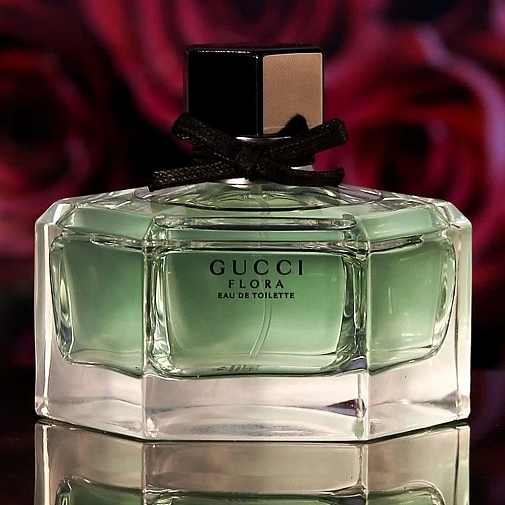 Gucci – perfume names
Gucci Guilty, Gucci Bamboo Eau De Parfum, Gucci Flora Eau de Parfum
Conclusion
The history of perfume is very ancient. Humans have been using perfume for thousands of years. The word perfume comes from a Latin word (Perfumem) which means through smoke. The art of perfume in Asia is completely different from the Egyptian art. You may be surprised to know that some very strange ingredients are included in the preparation of some perfumes. For example, "Glands of the large intestine of the wild cat, glands of the nymph, tobacco, amber in the stomach of the whale and some special glands." Musk is also obtained from the pubic glands of a certain type of deer
FAQs About Best Perfumes for Men in Pakistan
What is the Best Perfumes for Men in Pakistan?
The best mens perfume in Pakistan, or anywhere else for that matter, depends heavily on personal preferences and inclinations. An attractive smell to one person could not be to another. Furthermore, the accessibility of particular brands and scents may change over time.
Which perfume is best in Pakistan?
The best perfume in Pakistan, or indeed anywhere else, can be incredibly subjective and based on individual tastes. When it comes to perfumes, many people have varied tastes. What appeals to one individual may not be at all enticing to another.
Which perfume is best for male?
Depending on individual tastes and the situation, men's perfume choices might differ substantially. Because diverse scents appeal to different people, there is no one perfume that works best for all men. However, I can recommend some well-known and favored men's scents that you can take into consideration.