Clashes with the army have been ongoing in various cities since a coup attempt by a paramilitary force in Sudan resulted in the death of 56 people.
According to foreign media, the head of Sudan's paramilitary force, Muhammad Hamdan Dagalo, has claimed that his group has captured most of the government offices in Khartoum.
Coup attempt in Sudan, action of MiG-29 SE of the regular army against the coup plotters (rapid reaction force) in the city of Khartoum.
By the way, a few months ago, Sudan gave permission to the Russian Federation to build a base in the Red Sea. Is this the West's answer? pic.twitter.com/KWUPDsIGdM

— Spriter (@Spriter99880) April 15, 2023
On the other hand, the country's military leader, General Abdul Fattah Al-Barhan, rejected Dagalu's claims and said that the army has maintained control over government places.
Heavy gunfire and explosions were heard in Sudan's capital Khartoum due to the clashes, the shooting occurred near the Sudanese army headquarters and the office of the Ministry of Defense in Khartoum.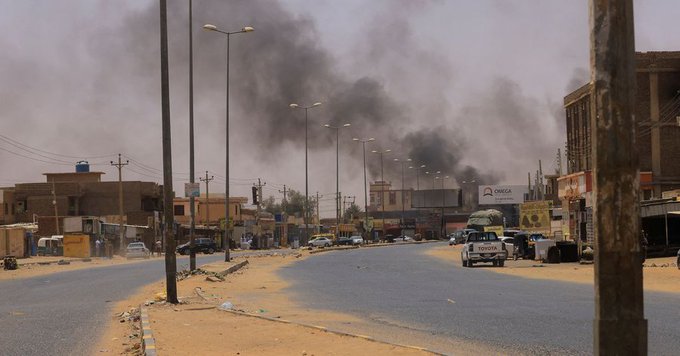 According to media reports, 56 people have been killed due to clashes and bomb blasts, while more than 590 people have been shifted to hospital with injuries.