Separate cases have been registered against Maulana Abdul Aziz, ex-khatib of Lal Masjid, and his wife under various charges, including the Anti-Terrorism Act, at the Counter-Terrorism Department (CTD) and Kohsar police station.
Dawn newspaper, a case has been filed in Kohsar police station under Sections 121, 506, 341, 147, and 149 of the Pakistan Penal Code as well as 7, 11 (W) and 11 (X) of the Anti-Terrorism Act against the wife and women of Maulana Abdul Aziz. Including 125 unknown persons have been registered.
The FIR, on June 21, they blocked Jinnah Avenue and Fazal Haq Road for more than 6 hours, and also forcibly closed shops and markets.
The FIR stated that Maulana Abdul Aziz's wife Umm Hasan threatened the Anti-Terrorism Department personnel and asked the banned TTP to kill any Anti-Terrorism Department personnel they see, whether they are in uniform or not. no.
READ: Zil-Hajj moon sighted in Pakistan, Eid-ul-Adha will be celebrated on June 29
The second case has been registered in Anti-Terrorism Police Station against Maulana Abdul Aziz and 4 other persons under Sections 324, 353, 427, 186, 148 and 7 and 11 EE of the Anti-Terrorism Act.
The FIR, on a tip-off, the Anti-Terrorism Department team stopped a vehicle at Melody on June 21 to recover weapons. One of them started firing at the police.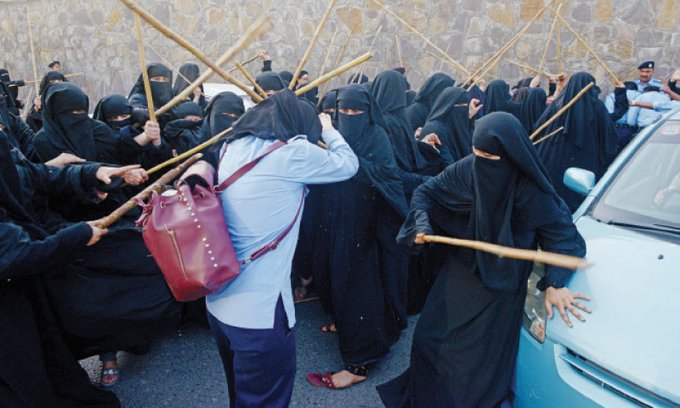 Maulana Abdul Aziz was also sitting in the car, against whom several cases of terrorism have been registered, besides he has also been included in the fourth schedule of ATA, according to the FIR, he also fired at the police from inside the car.
READ: Usman Arshad, who reached Makkah on foot from Pakistan, got a Hajj visa
However, the FIR added that while the police were able to arrest three persons and recover SMGs from them, they failed to produce permits or licenses for all three weapons.