The Player of PSL 8 is fast bowler Ihsanullah of Multan Sultans, who was selected in the Emerging Category.
In the fierce competition for the prestigious award, he is the first Emerging Category player to defeat established and more experienced stars.
In 12 matches, Ihsanullah scored two for 37, five for 12, three for 24, none for 17, two for 22, none for 33, two for 35, none for 35, twoHe took 22 wickets at an economy rate of 7.59 to win the series.
The fast bowler was named Bowler of the PSL 8 for his consistent play, which also earned him his first call-up to the Pakistan team for the Afghanistan T20Is. Ihsanullah Wins PSL 8 Player of the Year Awards for Multan Sultans
Best Batting
Mohammad Rizwan, captain of the Multan Sultans, was named PSL 8's Best Batter after winning the Hanif Mohammad Cap for scoring the most runs in the tournament. He scored 550 runs in the contest, scoring a century and four half-centuries at a strike rate of 142.85. Rizwan also won the tournament's Wicketkeeper of the Year award. He was responsible for 14 batters, including 13 catches and a stump. psl 8 best batsmen
psl highest score batsman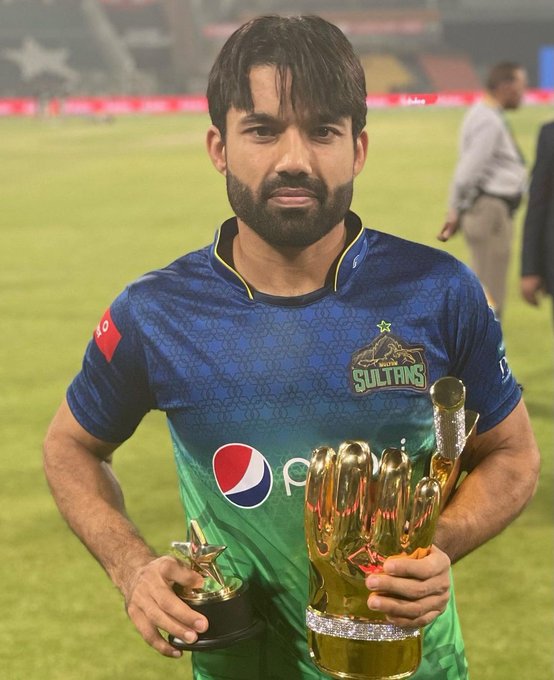 Emerging Player
The 21-year-old Abbas Afridi emerged victorious as the Emerging Player of the PSL 8 and Kieron Pollard emerged victorious as the Best Fielder of the PSL 8. Abbas took the most wickets with 23 at an economy rate of 9.45, including two fours and a hat trick. psl 8 best bowler
psl 8 top bowler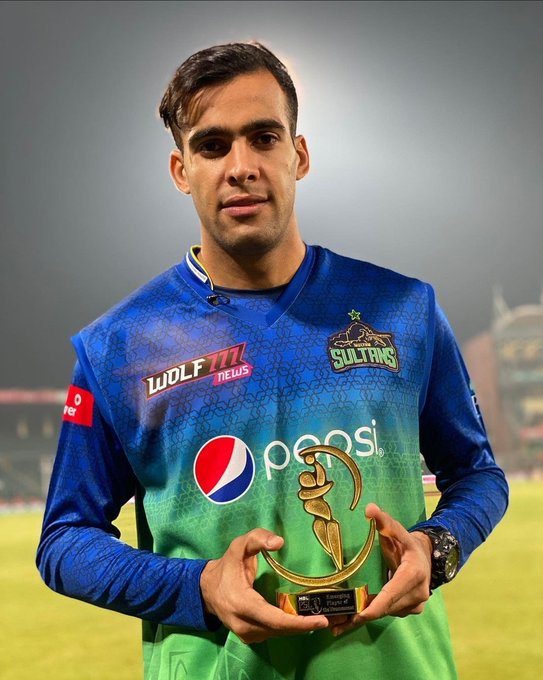 Best All-Rounder
Karachi kings Imad wasim 404 runs at a strike rate of over 170 and nine wickets at an economy rate of 7.93, respectively psl 8 best all rounder
Haroon Rashid, Chair of the PSL 8 Technical Committee, presided over the independent panel that selected individual winners, which also included commentators Bazid Khan, Daren Ganga, Nick Knight, and Sana Mir.
PSL 8's umpire was Alex Wharf, and Peshawar Zalmi was given the Spirit of Cricket award.