Manchester – In the marathon held in Great Britain UK marathon, a woman from India participated wearing a saree, which remained the center of attention throughout the marathon.
According to Indian media, the UK Marathon was organized in the city of Manchester, in which a large number of people participated, but one woman remained the most unique in the entire marathon.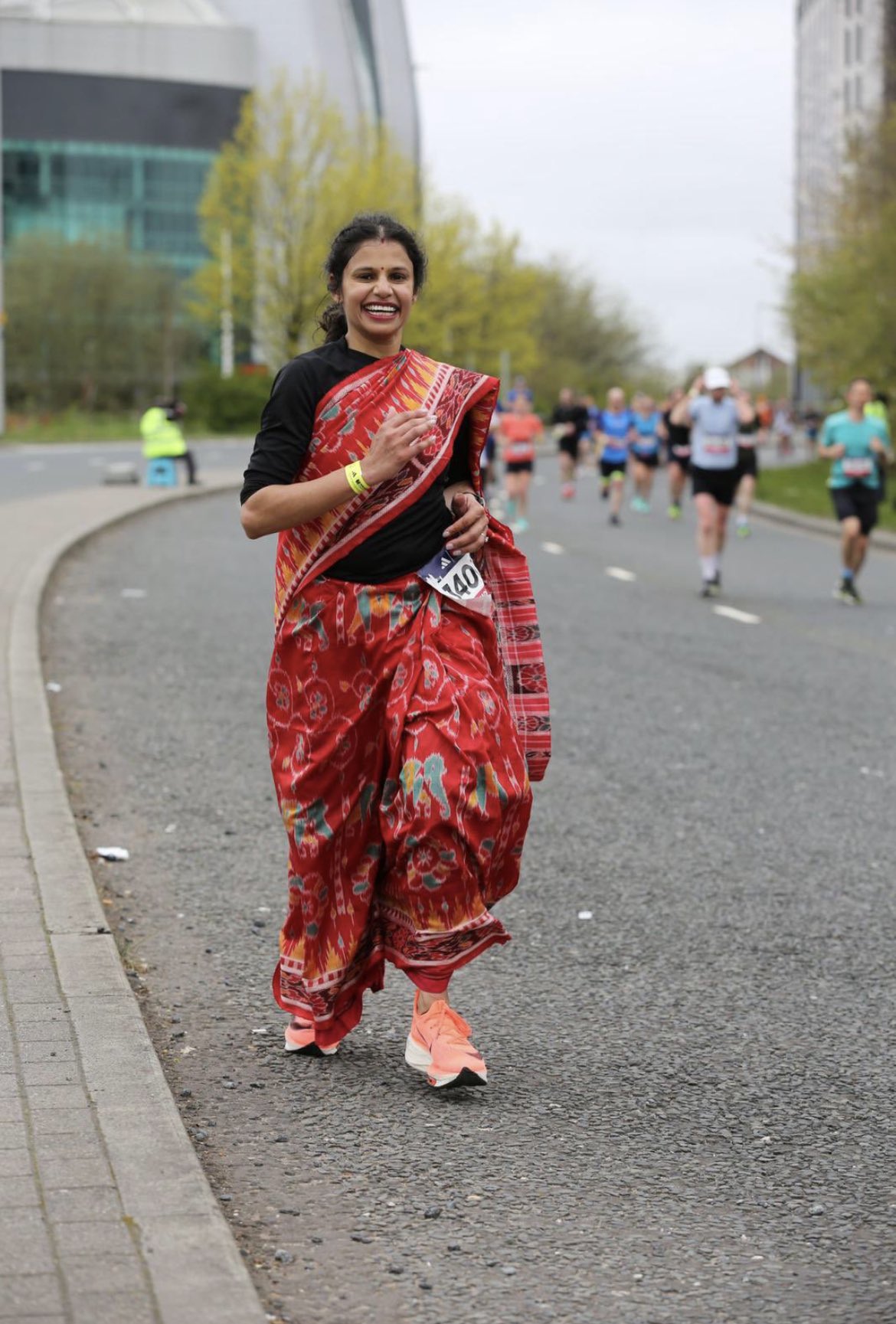 According to media reports, a woman from India took part in the marathon wearing a traditional saree and ran for 42.5 kilometers.
Madhusmita Jena, an Indian living in Manchester, UK, comfortably runs Manchester marathon 2023 in a lovely Sambalpuri Saree
While proudly showcasing her Indian heritage, she also presents an inviting perspective on the quintessential #Indian attire@HCI_London @iglobal_news pic.twitter.com/Thp9gkhWRz

— 🇬🇧FISIUK 🇮🇳(Friends of India Soc Intl UK) (@FISI_UK) April 17, 2023
The video of the woman is going viral through various accounts on social media, on which she is being appreciated.
READ: Nouhaila Benzina became first footballer to participate in World Cup wearing hijab