Khyber Pakhtunkhwa Senior Superintendent of Police Sonia Shamroz Khan has been nominated for the Women Police Officer of the Year Award by the International Association of Women Police for her excellent policing and valuable services to prevent violence against women.
Sonia Shamroz will be the first Asian and second Muslim woman to receive the Police Officer of the Year award in its 60-year history.
Sonia Shamroz Khan as the District Police Officer (DPO) Bitgram, Chitral not only set up a complaint cell to prevent forced marriages but also worked with various institutions to address women's issues and the rising trend of suicide.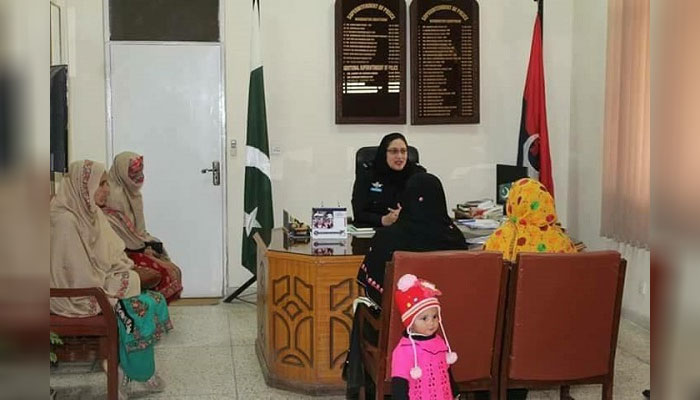 Due to their efforts and efforts, there was a significant reduction in the tendency of women to commit suicide in Chitral.
READ: The decision to appoint Chief Justice Peshawar High Court Musrat Hilali as a judge of the Supreme Court
SSP Sonia Shamroz from Abbottabad district of Khyber Pakhtunkhwa has held various positions in the province and she also has the honor of being the first woman DPO of Khyber Pakhtunkhwa.
Sonia Shamroz Khan  will be presented with the Police Officer of the Year Award in Auckland, New Zealand.