Allah Almighty has given Pakistan everything that any nation needs for prosperity and development. We have the best geography in the entire Asian continent, we have all the climates, we have all kinds of landscapes, we have the highest mountains, fertile agricultural fields, rivers, deserts and the world's busiest sea trade routes as well as extensive coastlines. There are stripes. Natural Resources of Pakistan to earn money and strengthen our economy. Not only on our land but also under the ground we have huge mineral resources.
Under our lands, there are gold, copper, iron, gems, marble, oil, gas and many other minerals, which if we extract them properly and bring them to the market after the finalization, the income from this nation Destiny can change. But it requires technology and skills which we lack in many areas and we have to outsource companies.
According to the Planning Commission of Pakistan, Pakistan is rich in mineral deposits covering an area of ​​6 lakh square kilometers. There are 92 known minerals out of which 52 are commercially exploited with a total production of 68.52 million metric tons per year. It is a promising sector with an average growth rate of 2.3% per annum, with over 5,000 operational mines, 50,000 small and medium-sized enterprises and direct employment of 3 lakh workers – the country second in the world. -Copper is the fifth largest deposit of gold-
There are billions of barrels of crude oil along with other large reserves of coal. But it is very unfortunate that despite being the largest reservoir of mineral wealth, the share of minerals in our economy is very small. The reasons are the same as mentioned above, lack of technology and skills. The share of mineral sector in Pakistan's GDP is about 3 percent and the country's exports are only 0.1 percent of the world's total exports. In 2017, Natural Resources of Pakistan total mineral exports were USD 0.5 billion compared to the world's total mineral exports of USD 401 billion.
Pakistan natural resources worth
Chromite 2.527 (million tonnes)

Copper 1352 (million tonnes)

Gold 1,656.00 (Million Tons)

Iron 1,427.20) million tonnes

Lead Zinc 23.72 (Million Tons)

Coal 185,000 (million tonnes)

Gypsum 6 billion tons

Marble and granite 297 (billion tons)
Pakistan has huge reserves of copper and gold which are mainly present in Rekodic district of Chagai Balochistan. According to an estimate there are more than 5.9 billion tons of gold reserves. Antofagasta Company is working on the initial production of 170 thousand metric tons of copper and 3 million ounces of gold in the Ricodic field. This project can produce more than 350 thousand tons of copper and 9 million ounces of gold in a year. Located in Chagai district. There are also copper deposits in Dahat Kohn, Nokundi. There are investment opportunities in copper and gold sector. Modern copper and gold mining projects include Copper Refining Plant and Gold Refining Plant-
In January 2023, Bristow and the Chief Minister of Balochistan signed a memorandum of agreement that specified a timetable for disbursement of advance royalties and social development funds to the province, ensuring that the people of Balochistan Start reaping benefits from the plan. Before the mine begins production, the government will make a first advance payment of $3 million to Balochistan.
At peak construction by Toronto's Barrick Gold Mining Company, the project is expected to employ 7,500 people and create 4,000 long-term jobs over the mine's expected 40-year life once in production. . It is expected to start production in 2028. Mineral resources at Rekodic are estimated at 5.9 billion tonnes with an average copper grade of 0.41% and an average gold grade of 0.22% per tonne. The group has a 37.5% share of this resource of 2.2 billion tonnes.
The Sendak Copper Gold Project is also located near Sendak in Chagai district of Balochistan, Pakistan. Gold, copper and silver deposits at Sendak were discovered in the 1970s, and a company, Sendak Metals Limited, wholly owned by the Government of Pakistan, was established on the project by the end of 1995. It cost billions of rupees. Currently, the Metallurgical Corporation of China operates two mechanized hard rock underground copper-gold mines with a current production of 7.25 tonnes per annum of copper-gold dross. Trial production at the Sendak Copper-Gold Project was initiated in 1995 by the Government of Pakistan. Started. The monthly production rate of the four-month trial operation was 1,700 tons of copper, 6,000 ounces of gold, and 12,000 ounces of silver.
Pakistan and China have signed a $350 million formal agreement to develop the Sendak Copper Gold Mine project. The mines were leased to Metallurgical Corporation of China Ltd., a subsidiary of China Metallurgical Group Corporation, for a period of 10 years.
According to the Metallurgical Construction Corporation, taking advantage of rising prices in the international metal market, the company carefully planned production and achieved its annual target despite repeated boiler explosions while also battling the coronavirus pandemic. Sendak Project Consistently profitable over the past 19 years, the company has paid more than $468 million in taxes, fees and profits to the governments and owners of Pakistan and Balochistan and created more than 1,900 jobs.
natural resources of pakistan
Oil and Gas
Oil and Gas Development Company is working under the Ministry of Energy (Petroleum Division) – exploration and development of oil and gas resources is the main responsibility of this company.
Prior to OGDCL, oil and gas exploration was carried out by Pakistan Petroleum Limited (PPL) and Pakistan Oilfield Limited (POL). In 1950, PPL discovered a huge gas field at Sui in Balochistan. Reserves Discovered Five major foreign oil companies signed contracts with the government to explore for oil and gas.
In 1950, these companies carried out extensive geological and geographical surveys and drilled wells at 47 locations, as a result of which a few small gas fields were discovered. In order to carry out the exploration work, the Government of Pakistan entered into a long-term loan with the Soviet Union (Russia) on 04 March 1961. Signed an agreement in which Pakistan received a loan of 27 million rubles for equipment and the services of Russian experts. Under the agreement, the Oil and Gas Development Corporation was established through an ordinance on 20 September 1961. The efforts of the Corporation bore fruit. During 1982 and 1986, major oil and gas discoveries were made.
The Tat oil field was discovered in 1986, paving the way for further oil exploration in the north. In the period 1970-75, the company adopted a strategy of developing its equipment for better program. This resulted in several oil and gas discoveries. In which there were commercial scale discoveries of Tharo, Sono, Lashari, Bobi, Tando Alam and Dhodak oil fields and Pir Koh, H, Loti, Nandpur and Panj Pir gas fields. Producing and exploring for oil and gas in new areas.
The company's success led to major oil and gas discoveries in the 1980s, and the government removed the company from the federal budget in July 1989, allowing it to run its own affairs with the funds it generated. It posted a profit after tax of Rs 133.784 billion for the year ending June 30, 2022. It registered a sales revenue of Rs 335.464 billion during the year ended June 30, 2022 as against Rs 239.104 billion last year.
Precious stone
Nature has blessed Pakistan with innumerable treasures of precious stones. Some of them make Pakistan stand out in the mineral world. The world's most sought-after colored gemstones, such as emerald, ruby, sapphire, topaz, aquamarine and tourmaline are found in Pakistan. Pakistan has vast reserves of gemstones including rare gemstone varieties. The pink topaz of Katlang Mardan is unique and famous all over the world.
Pakistan produces 30% of the world's precious stones. A review of Natural Resources of Pakistan regional history reveals that its people and kings were very fond of gems. The traces of civilizations of Gandhara and Sindh are a testimony to this fact. The northern and northwestern parts of Pakistan are surrounded by three world-famous mountain ranges: the Hindu Kush, the Himalayas and the Karakoram. These mountains are full of mineral deposits.
The deep green emerald of Swat valley and the rare pink topaz of Katlang are among the precious stones of the global market. Gem deposits are mainly located in the northern part of Pakistan and adjoining areas of Afghanistan. Contains deposits of the world's highest quality emeralds, aquamarines, tourmalines, rubies, quartz, topaz, garnets and a variety of other gemstones. More than 34 types of precious stones are being produced in Gilgit-Baltistan. Emerald is famous in Swat.
Despite such abundant resources, the share in the global market is negligible. According to an estimate, Pakistan's share in the global market in 2017 was 0.03%, which is very less compared to the production capacity of precious stones.
Old administrative techniques, insufficient capital and utilization due to low participation and outdated technical know-how are the main reasons for this, as well as unsatisfactory law and order situation in these areas.
Pakistan Gems and Jewelery Development Company was established in 2006 as a subsidiary of Pakistan Industrial Development Corporation, which operates under the Ministry of Industries and Production, Government of Pakistan. The company's charter is to enhance the productivity of the mine-to-market value chain of Pakistan's gems and jewelery industry.
Constructive and decorative stones
Pakistan is rich in vast resources of stones of unique colors, patterns and dimensions. Pakistan is blessed with vast reserves of marble including rare marble varieties like Ziarat White, Black and White Marble and Black Granite which are famous worldwide. More than 40 types of natural colored marbles are spread throughout Khyber Pakhtunkhwa, Balochistan, Sindh and Punjab provinces with an estimated 297 billion tons of marble and granite.
Nuclear Minerals
The strategic importance of nuclear minerals was recognized during the early years of the Pakistan Atomic Energy Commission, and uranium prospecting began in early 1961 at Dera Ghazi Khan in collaboration with the Geological Survey of Pakistan. was recognized as formation. The sandstone-shale sequence of the formation is exposed in all provinces of Pakistan and Azad Jammu and Kashmir, broadly divided into Rajanpur-Dera Ghazi Khan, Bannu Basin-Kohat Plateau and Pothwar-AJK zones. . Uranium deposits were discovered in Bagalchoor, Nangar Nai and Taunsa in Rajanpur DG Khan zone. Uranium deposits have been discovered in Kabul Khel and Shinnoh in the Shinnoh Kohat plateau zone.
The first uranium mine was opened at Bagalchore, and a uranium mill was set up at DG Khan in 1977-78. The uranium mine was the most modern and mechanized mine in the country at that time. Later, in 1992, a second uranium mine was opened at Kabul Khel, which was developed according to local geological and ore zone parameters. Mining of Nanganai and Taunsa deposits was started in 1996 and 2002 respectively, and is also based on in situ leach technology which is low cost and environment friendly.
Khewra Salt Mines
Located at the foot of the Salt Range, the Khewra Salt Mines are the oldest in the history of salt mining in the subcontinent. The salt is in the form of a dome-like structure. There are seven thick salt sequences with a total thickness of about 150 meters where the rock salt is 99% pure. Salt is clear, white, pink, red to beef red in color. In some places it is crystalline. Inside the ear are beautiful alternating bands of red and white colored salt. There are 18 levels to work on. The total length of all the drives is more than 40 km.
Varcha Salt Mine
Varcha salt mines are located 276 km from Islamabad. Its white salt is in good demand by manufacturers of kitchen flue salt. Pure white salt is transparent and crystalline.
Kalabagh Salt Mines
The Kalabagh salt mines are located on the banks of the Indus River. Salt is mined by room and pillar method. Some chambers are more than 80 meters deep where the salt is still extracted manually. There are 13 different types of salt with different colors.
Jatta Salt Mines
It is located 217 km from Islamabad or Kohat.
Pakistan Mineral Development Corporation Limited has been officially registered by IPO-Pakistan for "Pink Rock Salt".
Coal
Pakistan is blessed with abundant reserves of coal for both power and fuel. The total reserves of coal in Pakistan are 185 billion tons. Within which 'measured reserves' are 3.45 billion tonnes. The coals of Pakistan, especially Thar coal, have high sulfur and ash content. There is also a humidity ratio.
Coal is used to generate electricity and fuel homes, fire brick kilns. It is estimated that Pakistan's coal resources can generate more than 100,000 MW of electricity for the next 30 years if properly utilized. Pakistan Mineral Development Corporation Ministry of Energy (Petroleum Division) Involved in exploration and evaluation of economic mineral reserves, preparation of techno-economic feasibility reports, mining and marketing. PMDC 4 coal mines, 4 salt mines/quarries and Operating a silica sand mine, the corporation accounts for 17% of the country's coal and 58% of salt production.
Iron
Iron is among the top five minerals found in Pakistan and reserves are estimated at 1.427 billion tonnes. Iron ore is found in various regions of Pakistan including Nokundi. There are deposits in Chinot and Kalabagh, Haripur and Northern regions. In 2021, Pakistan exported $39.5 million worth of iron ore, making it the 38th largest producer of iron ore in the world. Became a major exporter. In the same year, iron ore was the 101st most exported product in Pakistan.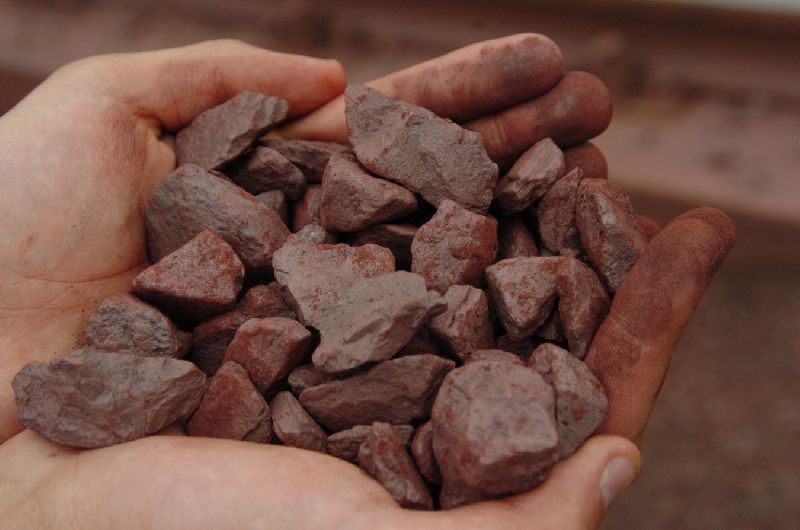 China, the Netherlands, and Canada were among Pakistan's fastest growing iron ore export markets between 2020 and 2021.
Gypsum
Gypsum deposits are found in Mianwali, Dera Ghazi Khan, Kohat, Rohri, Quetta and Sibi. Gypsum is found in large quantities in Pakistan, estimated to be between 5 and 6 billion tonnes across all provinces. Current production of gypsum in the country is around 0.5 to 0.6 million tonnes per annum. Currently, gypsum is mostly used as a raw material in the cement industry and for soil improvement.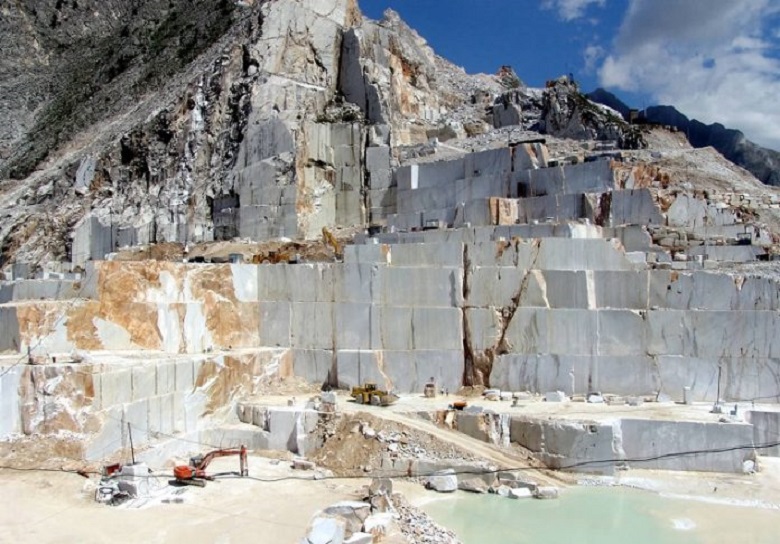 Conclusion
Experts recommend that the latest technology should be acquired, marketing methods should be updated and coordination between departments and companies working at the federal, provincial and local levels should be obtained to maximize the economic benefits of mineral resources. A regulatory framework is necessary to establish linkages between the national mineral policy and provincial mining policies/laws Adequate infrastructure ie mine access roads, connecting road networks to enable operations. The technology adopted in the mining and processing sub-sectors is outdated and unable to produce standard and uniform quality products for the domestic market and export in general. Mine wastage in Pakistan has reached 75% compared to international wastage. Human resource productivity is low with less number of qualified and trained manpower. Providing quality training in mining and processing level. There is no training institute. All these shortcomings must be overcome to exploit the real potential of pakistan natural resources.