Islamabad: FIFA World Cup 2026 Qualifiers Round 2, Pakistan will face Tajikistan tomorrow (Tuesday) in their second match.
The team coaches and player of the Pakistan and tajikistan have a presser about the game today(monday) after their training session.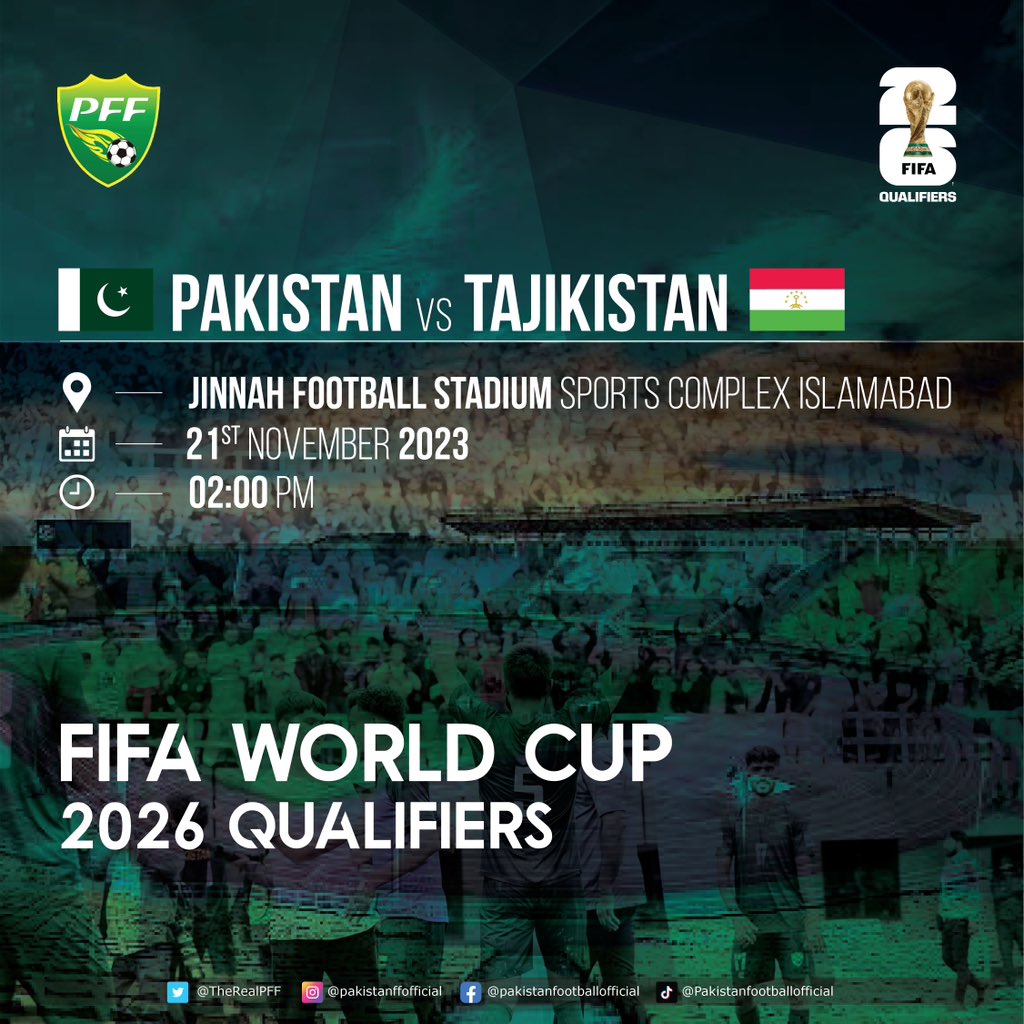 The details state that, in the first match of the FIFA World Cup Qualifiers Round 2, Saudi Arabia won against Pakistan (0-4). Pakistan v Tajikistan will play their second match at Jinnah stadium in Pakistan Sports Complex, Islamabad on November 21st. There will be a press conference with coaches and players from Pakistan and Tajikistan team following today's practice session.