Haris Rauf becomes an honorary DSP deputy superintendent of police  and goodwill ambassador by police in the nation's federal capital, Lahore, on Tuesday.
The right-arm pacer received the badges of the deputy superintendent during the special ceremony, which was conducted The Islamabad Police Department's Inspector General, Dr. Akbar Nasir Khan.
A clasp shared by the authority handle of the Islamabad police shows Haris wearing a police uniform, and blending with high ranking representatives of the Islamabad Capital Police.
Haris showed pictures from the event and said that it was a great honor to be chosen as a goodwill ambassador for the Islamabad Police Department. He also said that it was even better to be able to wear the same uniform as our heroes who risk their lives to serve their communities.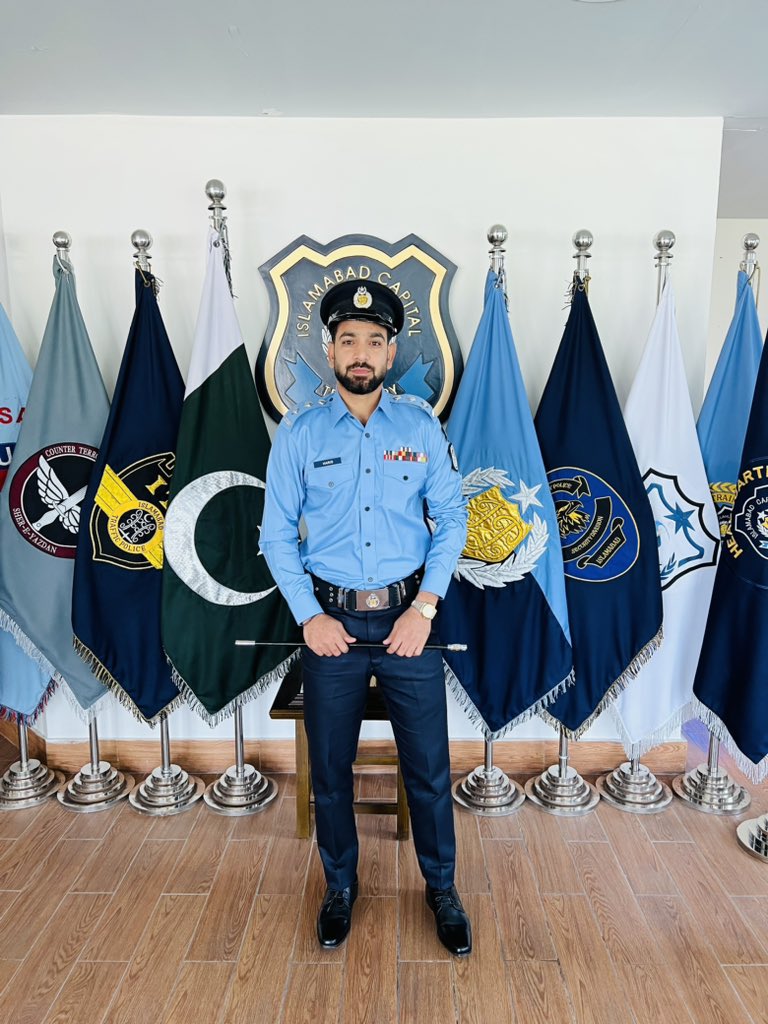 Haris is one of Team Green's best pacers, and since making his debut, he has played spells that have won matches. The quick bowler took 30 ODI wickets in addition to 72 T20I wickets Pakistani bowler Haris Rauf becomes an honorary DSP with the Islamabad Police..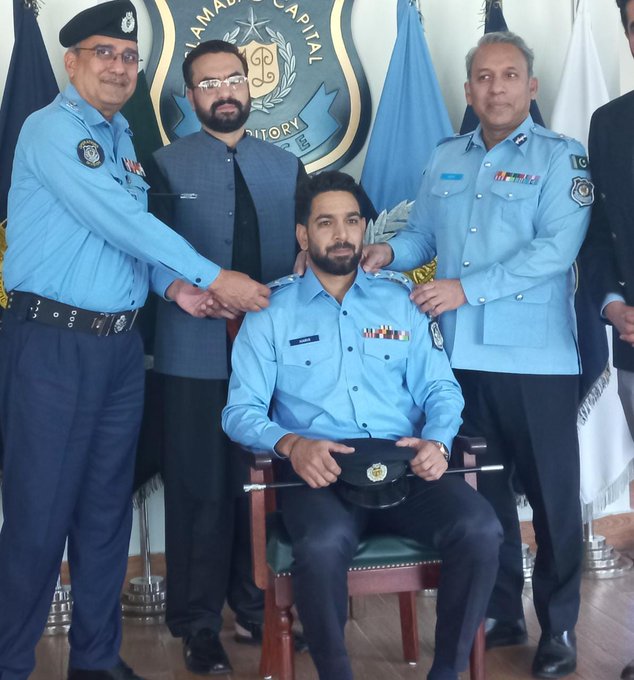 In the past, the police departments of Khyber Pakhtunkhwa and Balochistan selected Shaheen Shah Afridi and Naseem Shah as the police force's Goodwill Ambassadors in an effort to foster a more amiable image of the police and close the trust gap between the public and the authorities.