54-year-old Rahul Roy, the hero of yesteryear's popular musical romantic film 'Aashiqui', has revealed that 'Dabangg hero' Salman Khan helped him when he suffered from cerebral palsy two years ago.
Rahul Roy suffered cerebral palsy while shooting at Kargil heights on November 30, 2020, and was rushed to the hospital on an emergency basis.
There were reports that Rahul Roy suffered from cerebral palsy due to extreme cold and difficulty breathing at the high altitude of Kargil.
Rahul Roy was initially brought to Srinagar in Occupied Kashmir, from where he was taken by ambulance to a private hospital in Mumbai, Maharashtra, after a high-altitude effort from Kargil.
Rahul Roy suffered a severe stroke and suffered a blood clot in a part of his brain, due to which he became unconscious.
Rahul Roy was under treatment in the hospital from November 30, 2020 to January 6, 2021 and incurred lakhs of rupees for his treatment.
After two years of recovery, Rahul Roy has now spoken about his financial difficulties during his illness and said that Salman Khan helped him a lot financially.
In an interview given to 'Bollywood Hungama', Rahul Roy and his sister Priyanka Roy told how worried they were during the illness.
The actor's sister said that her brother was in a coma, so she doesn't know many things, but she knows how he appealed to people for financial help.
READ: Actress Mariam Ansari Blessed baby girl Moin Khan became a grandfather
Priyanka Roy, she asked for money from her husband and family including Rahul Roy's friends and common people including people from the showbiz industry.
He said that at the time of the attack of cerebral palsy, the director of the film, which his brother was busy shooting, also gave only two to three lakh rupees, which was his brother's compensation.
The actor and his sister said that at the time of the illness, they were in dire financial straits and till February this year, they were in debt to the hospital, but then Salman Khan called them and asked for help.
Priyanka Rai, she did not ask for help from Salman Khan but he himself called her and offered to help her and in February she paid all the hospital bills and till date she has not told anything to anyone.
READ: The sensational trailer of Shah Rukh Khan's New movie 'Jawan' is released
The actor's sister praised Salman Khan as a real hero and said that he did good deeds and did not even report it in the media.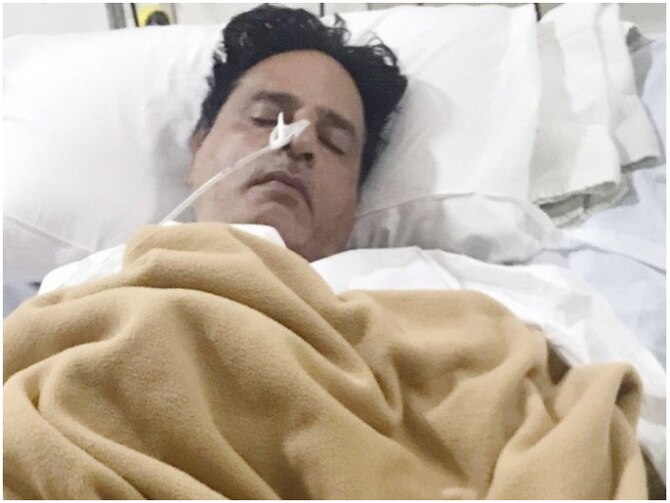 Meanwhile, Rahul Roy also thanked Salman Khan and said that he is not only a true hero but also a sincere person and a best friend.
Rahul Roy said that Indian people say such things about Salman Khan in Khawamkhawaa when he is not such a person, he is a very sophisticated and good person who believes in helping others.
Salman Khan not only paid all her bills but also asked her for other help while no one else called her and offered any help.
READ: Larkana: The name of the family 9 members celebrating the birthday on the same day is included in the Guinness Book of World Records
Rahul Roy recalled the past and said that he has worked with Salman Khan in the past and he knows since then that Salman Khan is the best person.