When it comes to battling the sweltering heat of Pakistan, a reliable and efficient air conditioner is an absolute necessity. With numerous options available, choosing the right AC brand is crucial. we will present the Best Solar AC brand in pakistan that offer exceptional cooling solutions. We've compiled a list of these latest brands Solar AC Price in Pakistan, along with important insights and considerations to help you make an informed decision.
Best Solar AC brand in pakistan 2023
| | | |
| --- | --- | --- |
| Rank | Brand | Key Features |
| 1 | Gree | Energy-efficient, advanced cooling technology |
| 2 | Haier | Innovative designs, excellent customer service |
| 3 | Dawlance | Affordable, reliable, durable ACs |
| 4 | Orient | Sleek designs, effective cooling technology |
| 5 | Kenwood | Smart features, optimal energy consumption |
Gree Split Pular Series AC Inverter 1 TON 

                
Gree has consistently topped the list as one of the most sought-after Best AC brands in Pakistan. Their energy-efficient cooling solutions are known for their advanced technology, which not only cools your space effectively but also minimizes energy consumption. Gree ACs are designed to adapt to the harsh Pakistani climate, making them a reliable choice.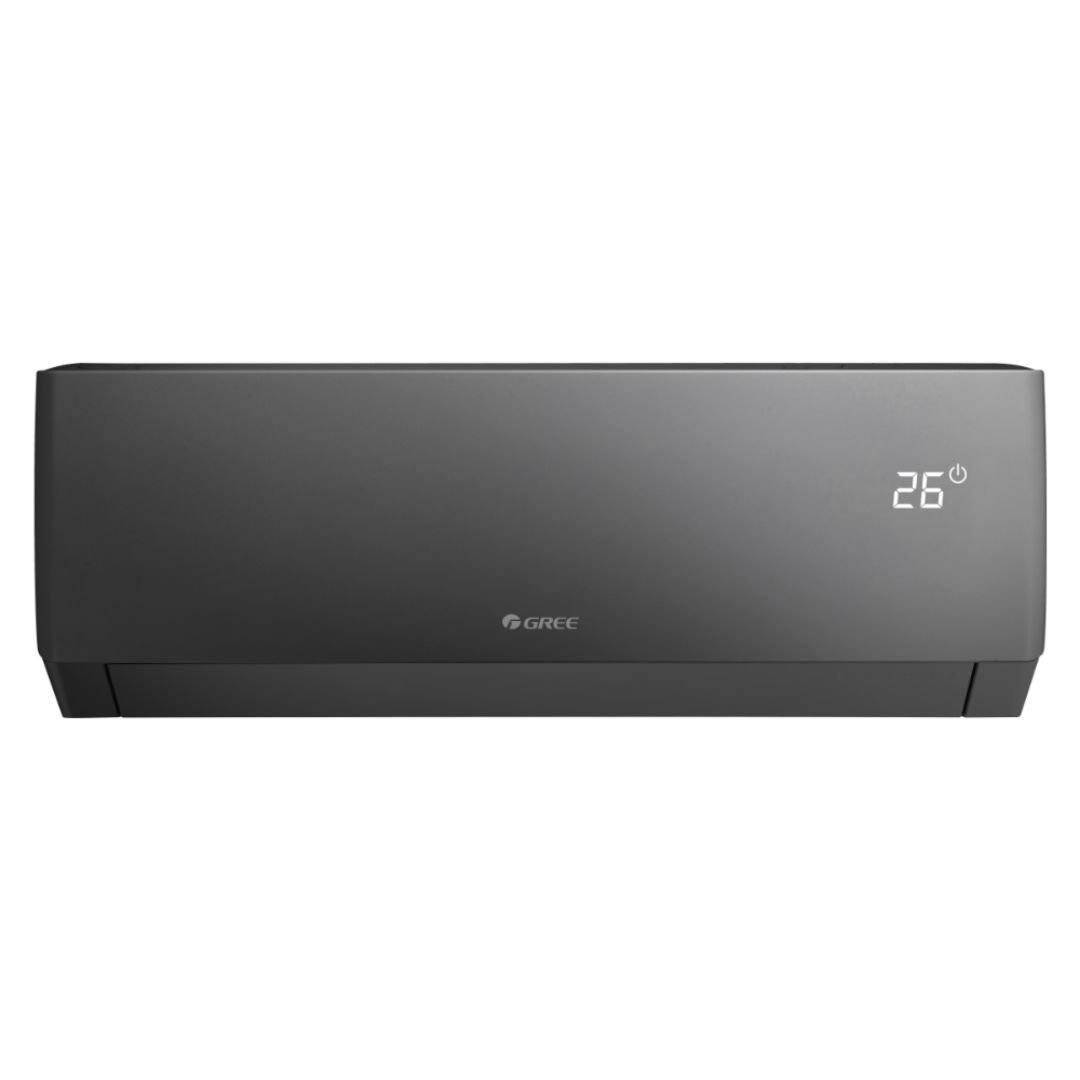 Feature
Beautiful White Finish

Design That Is Seamless And Has Two Air Deflectors

Four-Way Air Flow

Auto-Cleaning Mechanism

A seven-speed fan

Easy-to-Clean Single Panel Filter

Medical filters

Heat and Cool AC Compliant With Europe

Newest Strong G-10 AC

Class A+ Energy Efficiency (Up to 60% Energy Savings)

150V Low Voltage Startup

Control of ultra-low frequency torque

Contemporary DSP Chip

Controlled Temperature Accurately

Noise-Reduced Operation

large inside (1 meter)
Haier HSU-12HFCF1.0 Ton Smart Inverter
Haier is another giant in the world of air conditioning. They are well-regarded for their innovative designs and excellent customer service. Haier ACs offer a perfect blend of style and substance, ensuring your comfort while enhancing your living space. Their after-sales service network is also extensive, providing peace of mind.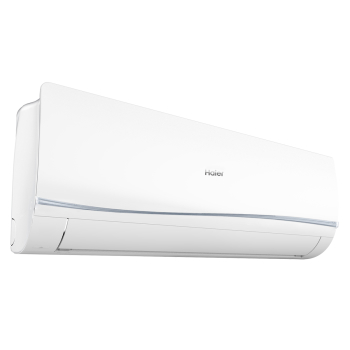 Features
Brand Warranty

Compressor Warranty for Ten Years

Available Optional Wifi 

Refrigerant R32

Voltage: 150–260 volts, running current: 2.6–6.7 amps

W*D*H measurements inside: 865*290*200

W*D*H outside measurements: 720*295*550

Own Cleaning

Powerful Airflow

Beautiful Dust Filter

UPS equipped with gadget

Rest Mode

Strong heating and cooling

Easy Controller Operation

Body Color: White

Noise-Reduced Operation

The anti-corrosion
Dawlance AC/12000 BTU/ Inverter 1 Ton/Split
If you are looking for affordability, reliability, and durability, Dawlance is the brand for you. Dawlance ACs are built to withstand the tough Pakistani weather and come at a budget-friendly price. They may not have all the fancy features, but they get the job done efficiently.
Feature
Heat and Cold

Adaptive Restart

Indicator: Hidden Indicator

sleep mode

Operating Range of Indoor Unit Cooling: 17 to 32

Gold Fin Condenser Fin

R410a, a cooling fluid

Heating energy (W): 1755

m3/hr air flow rate

slumber mode

Washable/Removable Panel

Self Assessment

Booster Mode

Memory performance

Outdoor Casing with Anti-Rain

The cooling capacity is 12000 BTU/h.

Voltage: 220V to 240V

(Inverter) Minimum Energy Mode
Orient Ultron Gold Fin DC Inverter AC 1 Ton
Orient is recognized for its sleek and stylish AC designs. These ACs incorporate effective cooling technology that ensures quick cooling and energy efficiency. If aesthetics are as important to you as performance, Orient is worth considering.
Features
Inverter T3 with tropicalization

Korean PCB Kit

Pilot Auto

a better compressor drive

70V for low voltage operation

4D air throw of 30 feet in length

Automatic Cleaning and Sanitation System

Heat & Cool For All Weathers

undiluted copper

Speed mode

Operations with Low Noise

Anti-rust Gold Fin Coating

filters for catechins
KENWOOD KEE-1245S 1 Ton eEco Plus Inverter
Kenwood stands out for its smart features and optimal energy consumption. Their ACs are equipped with advanced technology that offers precise temperature control and can be controlled remotely, providing convenience and energy savings.
Feature
Energy Efficient to 75%

Compressor for 10 Years Card Warranty for Four Years

Compressor with a DC inverter

LED Screen

R410a Gas

Operation at Low Voltage (145V-260)

Booster operation

Long Dish

No Stabilizer Needed

Fully Copper Pipe

Cool and Heat Function
Solar AC price in Pakistan 2023
| | | |
| --- | --- | --- |
| No | Top best AC Brands in pakistan   | prices |
| 1 | Gree Split Pular Series AC Inverter 1 TON | Rs  142,900 |
| 2 | Haier hsu-12hfcf1.0 ton smart inverter | Rs  137,999 |
| 3 | Dawlance AC/12000 BTU/ Inverter 1 Ton/Split | Rs  138,000 |
| 4 | Orient Ultron Gold Fin DC Inverter AC 1 Ton | Rs  135,500 |
| 5 | Kenwood Kee-1245S 1 Ton eEco Plus Inverter | Rs  142,500 |
Also READ: Ups Price in Pakistan 2023, Best Ups in Pakistan 2023
Conclusion
Selecting the right Top AC brand in Pakistan is no small decision, but considering these 5 best brands in pakistna can help you make a wise choice. Whether you prioritize energy efficiency, affordability, or style, there's a brand on this list for you. Remember to evaluate your needs and preferences before making your purchase to ensure your comfort during those scorching summer days.